I recently looked for a really good schematic for a breadboard Arduino and couldn't find one so I made one and share it below. This schematic is for an extremely bare-bones circuit and includes only the needed components to operate a ATmega328 running the Arduino Uno bootloader. I leave it to you to design your voltage regulation circuit (see this post).
The connections to AREF and AVCC are only needed if you intend to use the chip's ADC, but I included these connections anyway. I usually turn the ADC and all of the analog pins off for my projects to save power (see this post).
The pull up resistor to the RESET pin can be any reasonable value between 1 and 100 kOhm. The value of the current limiting resistor connected to the Arduino indication LED on pin D13 should be selected to suit your system voltage and LED (see this post).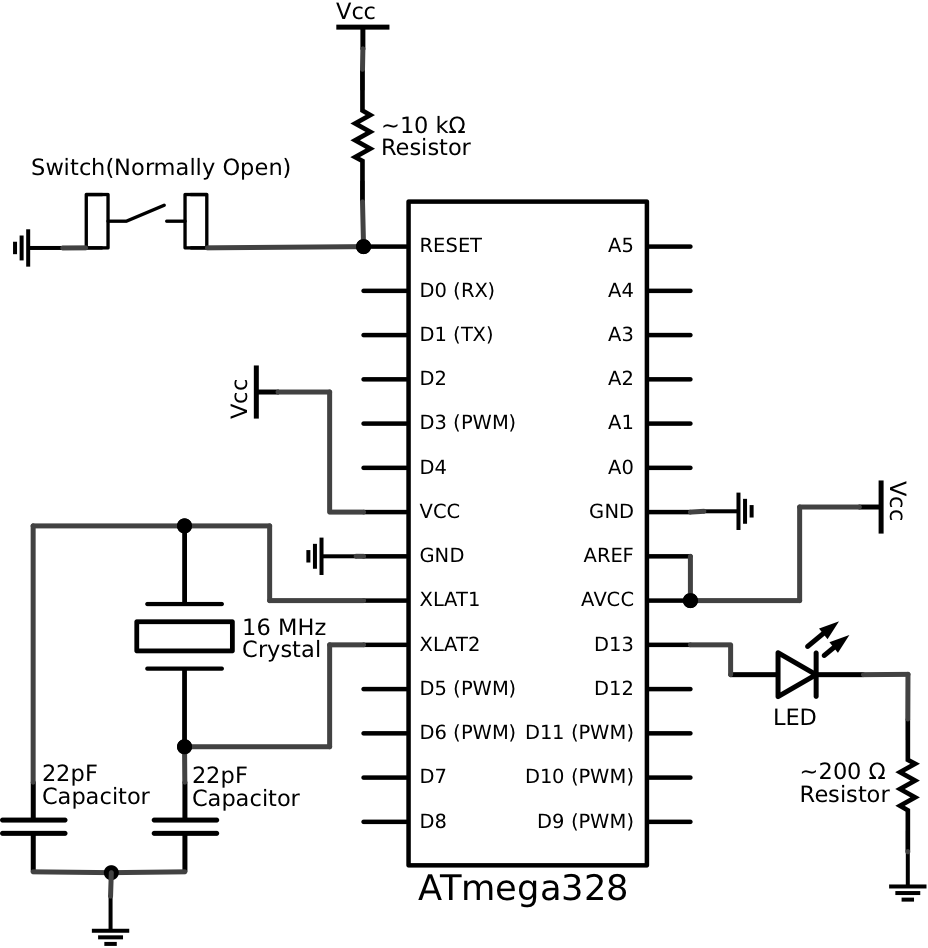 An ATmega328 to Arduino pin mapping diagram can be found here.